I show people how to relax so they can perform better—whether that is in front of a yoga classroom, in competition, or in regular life.
Ironically, telling people to relax is often counterproductive. So I have to take a roundabout approach.
I help people relax by teaching them to be more confident.
For Teachers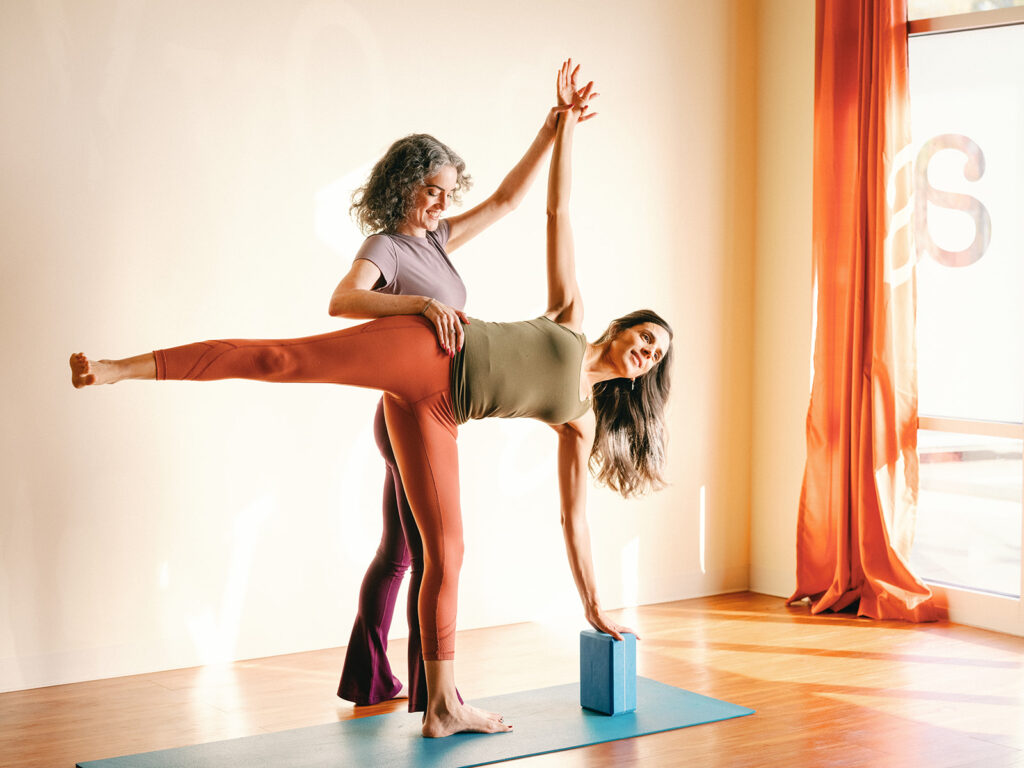 I help yoga and movement teachers feel more confident by building up their classroom skills. Once you feel capable as a teacher—with a clear class plan, confidence in your ability to modify for every student, and with a useful message to deliver—you relax.
For Athletes
I show athletes and tired people the value of rest for peak performance. Rest is where you maximize the gains of your training and prepare to bring your very best A game. Once you understand that, it's natural to feel great about doing less.
For Everyone
In a new project, I'll tell and show you exactly what to do to create everyday sanctuary at home. You'll learn techniques, most free or very low cost, that you can practice daily to feel better balanced and thus be nicer to the people around you.
Everyone wins when you relax!
Yoga with Sage has eased my stiff body from thousands of hours of air travel and helped me relax after the intensity of close games. And when the stress keeps me awake at night, I practice breathing techniques learned with yoga.

—Roy Williams, University of North Carolina Men's Basketball Coach Emeritus and Hall of Famer, my private yoga student for over a decade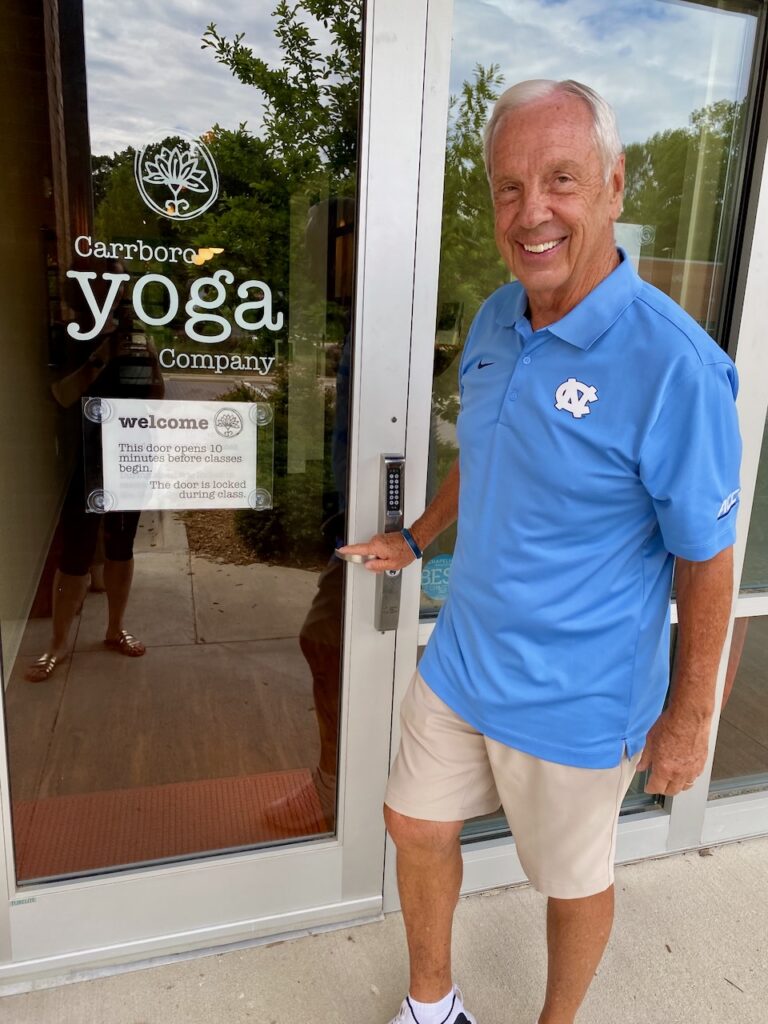 Businesses
As co-owner of a yoga studio and a spa, I create and nurture spaces where relaxation happens easily.
Carrboro Yoga Company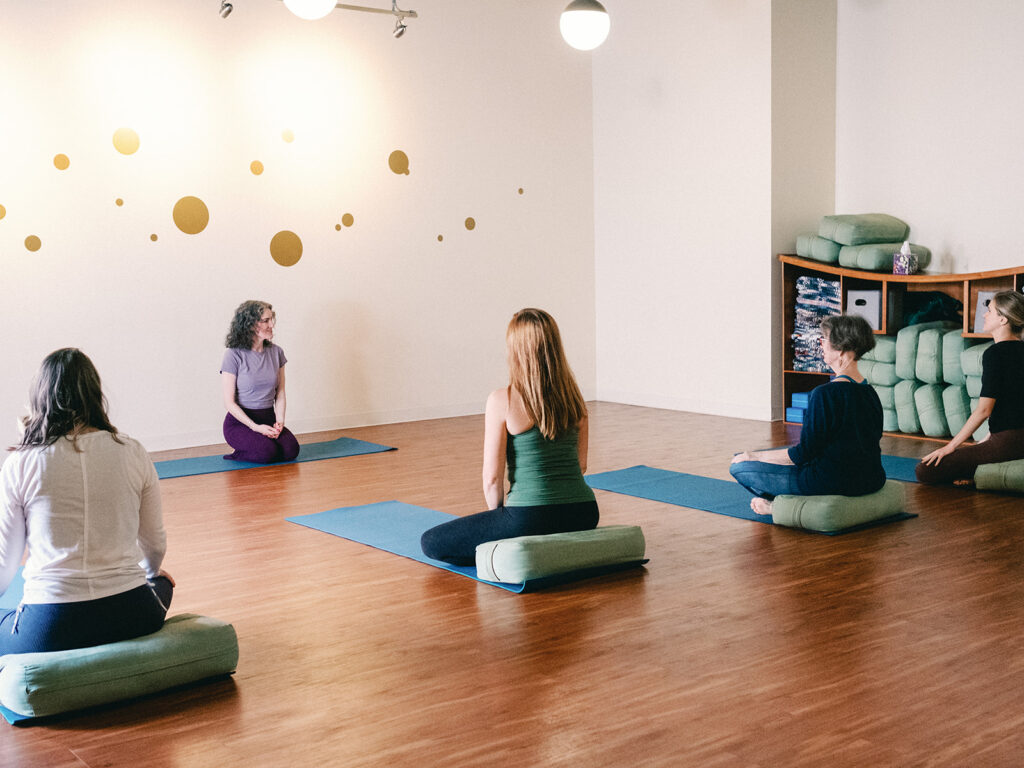 101 Two Hills Drive, Unit 150
Carrboro, NC 27510
Hillsborough Spa and Day Retreat
1814 Beckett's Ridge Drive
Hillsborough, NC 27278
Where I Work
We might have connected in some of these places I've taught:
The Pentagon
The U.S. Olympic Training Center in Colorado Springs
Kripalu Center for Yoga and Health, where I've been on the faculty for over 10 years
Yoga Journal LIVE!
Wanderlust 108 and Wanderlust Festivals
Many yoga studios, REI stores, and MEC stores across the United States and Canada
The field of Kenan Stadium and Roy Williams Court of the Dean Smith Center at the University of North Carolina
The start line of the local turkey trot
Writing
I've written ten books to help you move, race, and teach well. You can see them all here. I'd love for you to order them from your favorite bookseller or your local library.
I write magazine articles, too. I have written long-running columns for teachers and for athletes at Yoga Journal, and developed dozens of yoga routines for Runner's World, where I sat on the advisory board for over a decade. Other bylines include Lava Magazine, USA Triathlon Magazine, Endurance Magazine, and Ironman.com.
Press
My work on yoga for athletes and on athletic recovery has been covered in a range of media, including:
ESPN
The Atlantic
Vogue
Outside
Runner's World
Inside Triathlon
Yoga Journal
Men's Fitness
Men's Journal
USA Today
U.S. News and World Report
The Chicago Tribune
Martha Stewart Living Radio
How Can You Relax?
Enough about me! Are you ready to relax?
I've got lots of Sage advice for you! And I'll send you a bonus gift when you subscribe to any of these newsletters.
Please select the list(s) that describe you and your interests.