Meet Steve Shelton of Chicagoland's Brummel Academy, the most recently certified graduate of Teaching Yoga to Athletes.
A former high school and college football player, Steve has the bona fides to be a major force in the field of yoga for athletes. I loved working with him and can't wait to see where he goes from here!
Steve has a great mix of personal experience being in an athletic body deep in training and top-notch people skills that inspires his athletes, clients, and students. He walks the walk!
In addition to teaching yoga and coaching high school football, Steve practices tai chi and engages in a variety of meditation and introspective practices. He's a great model of mixing the hard and the soft, yang and yin, effort and ease, to find dynamic balance and peak performance. And he also has a background as a popular kids' entertainer! He is wonderful in front of a classroom of any age, immediately putting his listeners at ease.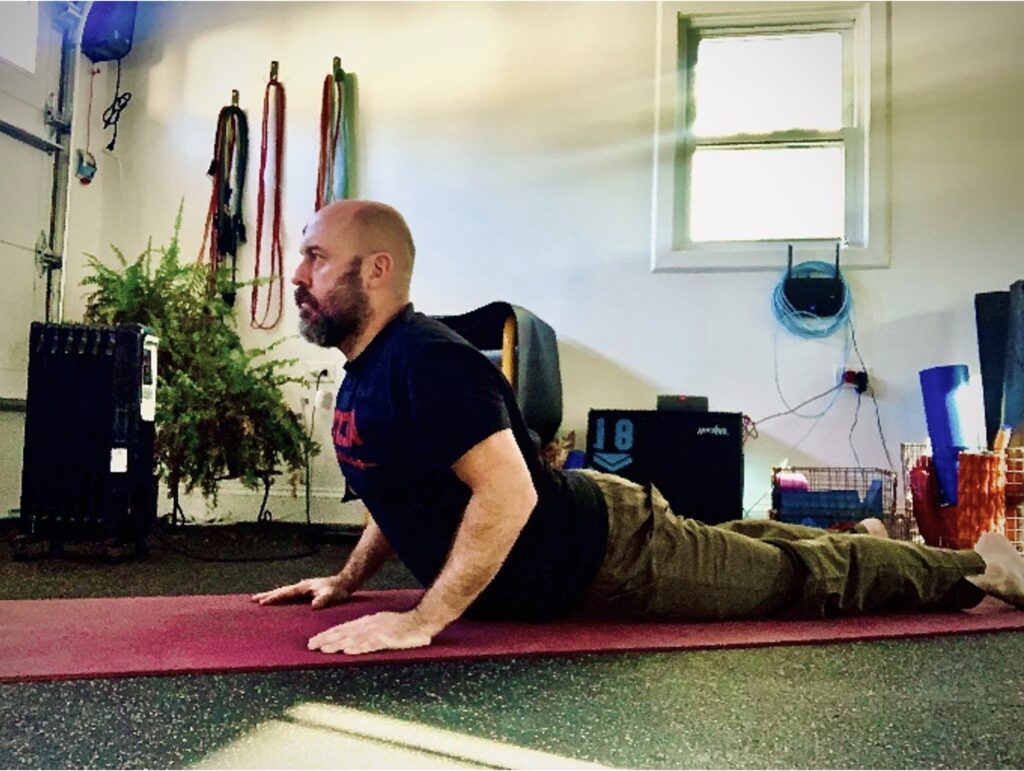 He'll be a great coach to guide you to better inner and outer awareness. If you're in the Chicagoland area, lucky you: you can take classes with Steve in person. Read all about his background and work—and book a private session—at his business website, Brummell Academy.
To follow in Steve's footsteps and up your game as a teacher of yoga for athletes, register for Teaching Yoga to Athletes here, then add the optional upgrade to certification.